Nature and Reason: A Study on Natural Law and Environmental Ethics
Nøgleord:
natural law thought, environmental ethics, Martin luther, Philipp Melanchthon, Christian Wolff, Immanuel Kant, Holmes Rolston III, Paul W Taylor, Mark Sagoff, Robin Attfield, nature, reason
Synopsis
A study on nature and reason as normative concepts in natural law thought and environmental ethics. The Protestant reformer, Philipp Melanchthon, and the pre-enlightenment thinker, Christian Wolff, are read as representatives of a normative understanding of nature. With regard to reason as the source of normative, the study focuses on the reformer, Martin Luther, and the Enlightenment thinker, Immanuel Kant. The study shows how there is a remarkable parallel to contemporary environmental ethics in the underlying mode of normative thought. This is demonstrated both with respect to nature as norm (Holmes Rolston III, J. Baird Callicott, and Paul W. Taylor) and reason as a source of normativity (Bryan G. Norton, Mark Sagoff, and Robin Attfield). The study is concluded with an attempt to reshape nature and reason as normative concepts.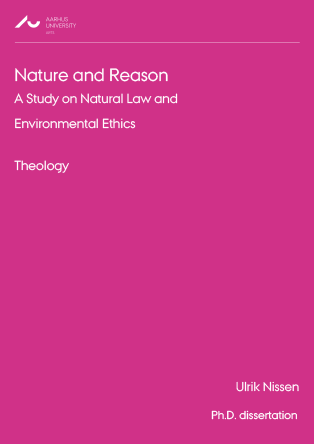 Downloads
Kategorier
Detaljer om denne monografi
ISBN-13 (15)
978-87-7507-455-6