Project Half Double: High Level Research Findings
Nøgleord:
project management
Synopsis
The mission of Project Half Double is to develop a project methodology that can increase the impact and speed of projects. Overall, the goal is to deliver "Projects in half the time with double the impact" where projects in half the time should be understood as half the time to impact (benefit realization, effect is achieved) and not as half the time for project execution.
Implement Consulting Group is running Project Half Double in collaboration with a number of companies as well as The Danish Industry Foundation that supports the project financially.
Aarhus University is engaged in the project with the overall task of evaluating the implementation of the new Half Double Methodology and document its potential impact in a number of pilot projects.
In this booklet, the research team briefly presents the high level reseach findings of Project Half Double.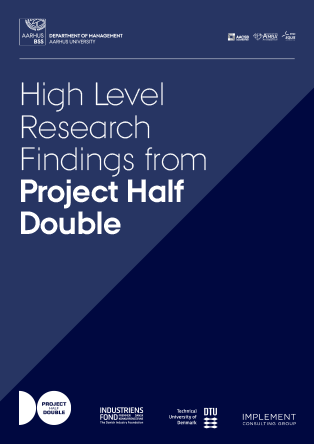 Downloads
Kategorier
Detaljer om denne monografi