Archaeological Fieldwork at Unguja Ukuu, Zanzibar, July 2017: Interim Report
Nøgleord:
Archaeology, Geoarchaeology, Zanzibar, Tanzania
Synopsis
This report details activities carried out during a season of archaeological fieldwork at Unguja Ukuu, Zanzibar (July 2017) as part of the Urban transitions in the Zanzibar archipelago project sponsored by the Centre for Urban Network Evolutions, Aarhus University. Field research focussed on 3 main objectives: prospecting for house deposits and excavations of occupation deposits, geoarchaeological survey, and multi-scalar sampling of environmental and archaeological contexts. The report illustrates the field research strategies and interim results.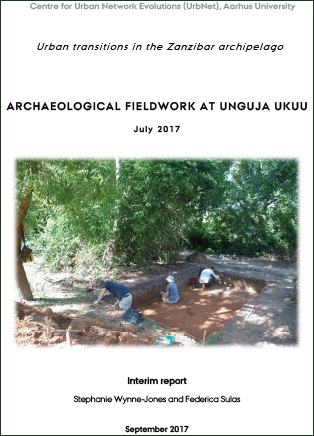 Downloads
Kategorier
Detaljer om denne monografi
ISBN-13 (15)
978-87-7507-425-9